Offering a hot air balloon ride that reveals to you this "Valley of 1,000 castles" is the challenge to which our pilots rise each morning and evening. These experienced hot air balloon aviators are trained to anticipate the movements of air masses to safely treat you to these beautiful sights, always depending on the weather conditions of the moment. Flying in a hot air balloon remains a privilege: accepting that we are reliant on the wind, not always knowing where it will lead us, and being able to relinquish plans for a flight in the absence of quality and/or safety conditions are all part of the experience; but so are breathtaking sights from a perspective that earth-bound beings cannot enjoy. Each day, our pilots and team members do their very best to make this an unforgettable moment for you, answering your questions and ensuring that your flight is a thrill that you may share with those you love.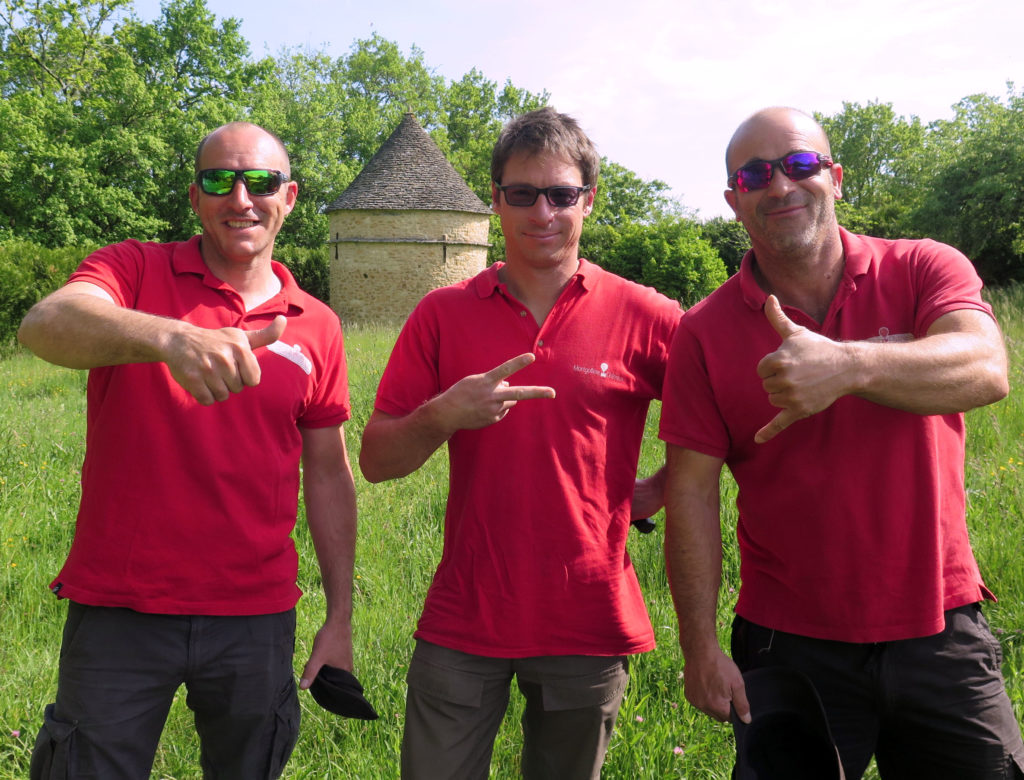 The pilots of Montgolfière et Châteaux
Lionel
Lionel, founding manager of the company, grew up in Beynac-et-Cazenac. From an early age, he learned to love nature and the environment of the Périgord noir, which was his playground. Canoeing and kayaking, potholing, rock climbing, all-terrain biking, orienteering, paragliding and river diving: his engagement and knowledge of all these activities naturally brought him to guide other people, both as athletes and tourists. A state-certified canoeing and kayaking monitor, river guide, two-seater paraglider pilot and hot air balloon pilot, he is fully qualified to go beyond a simple hot air balloon flight to provide you with his expertise for your stay in the Périgord noir.
Laurent
Laurent was exposed to airborne activities from an early age, since his father was an ultra-light aircraft instructor who never missed an opportunity to bring him along for the ride. When Laurent discovered paramotoring and paragliding, he became enamoured by that feeling of liberty that is rarely felt on the ground. He never looked back, and quickly became a member of the French team. For several successive years, he held the title of World Paramotor Champion. Naturally, Laurent is attracted to all things airborne, and when he discovered hot air ballooning, he was won over. This majestic flying machine floats on the wind, requiring the exceedingly fine piloting qualities that he already mastered; and so he became a balloonist. Today, as part of Montgolfière et Châteaux, Laurent brings his communicative good mood to the experience, offering you an unforgettable adventure.
Mathieu
A flight enthusiast, Mathieu continually seeks to understand the meteorological and aerological mechanisms which remain completely invisible to the eye. To rise to this lifelong challenge, he makes use of various vehicles, which each give him a different perspective on this invisible world. He pilots paragliders, paramotors, gyrocopters and all forms of microlight crafts, both for his own pleasure and as a professional. The hot air balloon certainly gives him the most reliable analysis of elusive air phenomena, since it is an aircraft that becomes one with the aerological phenomena it encounters. Mathieu is be delighted to explain the nuances of the winds and breezes you'll encounter aloft as you float over the Castle Valley.
The team on the ground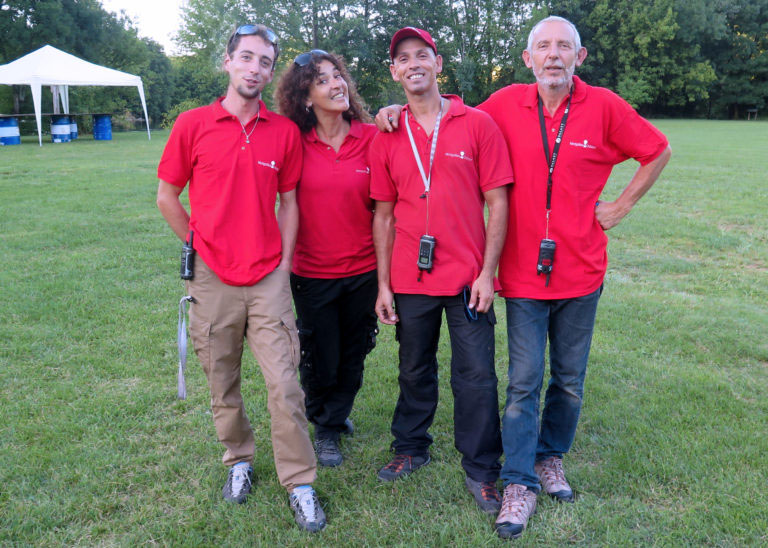 Lola
After travelling the world to share her passion for the underwater world as a diving instructor, Lola joined the team to manage the logistical, administrative and business matters. As enthusiastic for the nature of the air as she is for the nature of the sea, she is friendly when offering advice, and is always eager to satisfy your requests.
Balloon hunters
We have a wonderful ground crew who brings all their expertise and energy to bear so that you'll enjoy a delightful, memorable experience in our company. Mark, Mouloud and Léonard form an efficient trio of crew members who are entirely at your servi
---
For more information about our hot air balloons and to reserve a hot air balloon ride over the Dordogne Valley and its castles:
> Consult our Flights and Fares
> Consult our Practical information
> Call us: +33 (0)6 71 14 34 96.
> Send us an Email